Lloyd is a Senior Partner and leadership development specialist at Tirian International, providing consultancy and coaching services for clients in leadership and organisational development. He designs and presents creative and engaging programs to meet client-specific needs, drawing on a range of unique resources and interactive processes. With 30 years' experience as a leader, speaker, facilitator and coach, he has won awards for his humorous and engaging style. He has appeared as a guest on the Fox Business channel and is the designer of "The Leadership Ecosystem," a strategy for contemporary leaders to inspire and engage today's knowledge workers.
For the past 15 years with Tirian, Lloyd has become a trusted partner for strategic leadership development with a wide range of corporate groups and industry sectors across Asia Pacific, Europe, the Middle East and the Americas. He is a member of the Daimler Global Coaching Pool and has collaborated with the Daimler Corporate Academy to develop and deliver several leadership and culture change programs for Mercedes Benz in Europe and across Asia Pacific.
In recent years, Lloyd developed a global leadership culture change program for Mercedes Benz / Daimler (DFS) in collaboration with the head office in Europe, and he led the full Asia Pacific and Africa roll out.
Prior to working with Tirian, Lloyd was the Principal and Strategic Director of a tertiary educational institute in Australia, where he had also held lecturing positions in communication, professional development and leadership, before moving to Singapore in 2005 to focus fully on corporate consultancy and coaching work.
Lloyd holds a doctorate in leadership development and adult learning, as well as being a qualified Workplace Trainer and Assessor and registered diagnostic practitioner for such tools as MBTi, DiSC, the VTR execution measure and the ECR360 360-degree EQ instrument.
Originally a qualified architect, Lloyd brings creativity and passion to his leadership and people development, mixed with over 30 years' experience as a leader and trainer. He brings wide cross-cultural experience, mixed with a deep understanding of how people work. He combines this with a warm and intuitive communication style, using humour and creativity to connect and build self-awareness for participants.
Lloyd's recent clients have included: Allianz, Barclays Wealth, BASF, Coca-Cola Amatil, Daimler Financial, Deutsche Bank, Downer Edi, Estee Lauder, Rockwell, Schneider Electric, Mercedes-Benz and UBS amongst many others.
Lloyd now lives in in Sydney, Australia, is married and has three energetic teenage children. Lloyd is also a self-confessed speed freak who loves snow sports, races sailing boats, and holds an FIA car racing license.
Base: Sydney, Australia
Language: English
Client Comments
"Your program hit the mark in producing a changed leadership culture. You have set the standard for creative design and engaging delivery, exactly tailored to the needs of our company"
Regional President
Mercedes-Benz
"I had uncountable leadership trainings since the past 18 years and can say without doubt this was with distance the most creative training I ever had"
Leadership graduate, Daimler China
"A true professional and a great role model"
Client Conference Organizer, Melbourne, Australia
"We did the tallying of the feedback forms and indeed it was a great conference. Virtually all comments are positive and the conference received a total score of 4.74 on a scale of 1 to 5. Can't do better than that. You were also evaluated very highly as MC and business facilitator by everyone and I do have to underline that you did a super job and kept us going right through to the last piece of the schedule. THANK YOU for all your support before and during the conference."
Dr. Wolf Bay, Executive Vice President
Daimler Financial Services China
"The way Lloyd connects with each and every person and leads them to a path of self-discovery and transformation is so special"
Director: Global
Talent Development, Schneider Electric
"What you say and present has a profound impact on tomorrow's leaders"
Barclays leadership program participant
"This was an excellent workshop. I've had uncountable leadership trainings in the past 18 years and can say without doubt this was with distance the most creative training I ever had. Thank you for all your effort (and believe me I know how much effort this is behind the scenes)."
General Manager CoC Retail & Aftersales | IT Management Overseas, ITF/OC
Daimler South East Asia Pte. Ltd.
"I continue to be amazed... so awesome. The way you connect with each and every person is so special. "
Felix organizer (Felix High Potential International Leadership program)
Schneider Electric Program
"Lloyd has a great personality & he was really able to get room going."
Barclays Wealth Goa India
Lloyd Irwin's Video & Podcast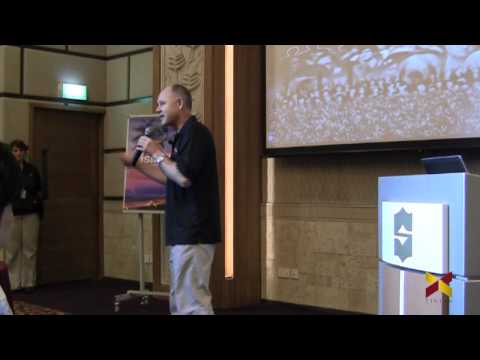 Play Video
Trust and "The Collaboration Deception"
How many people do you trust in a day? It's more than you could possibly imagine.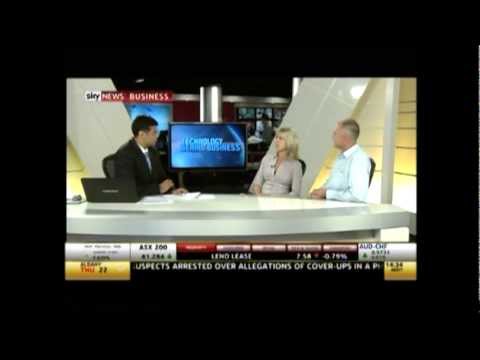 Play Video
"Who Killed Creativity?" Gaia Grant (author) and Lloyd Irwin (senior partner: Tirian)
Talk to Sky news TV about the Creativity Crisis and how we can get it back.