Innovation & creativity expert keynote speakers Andrew Grant and Gaia Grant have been engaged by multiple market innovation leaders to help create a culture of innovation. The Grants have authored over 30 corporate educational resources, simulations and programs that are used by Fortune 500 companies and are sold under license worldwide. They are co-authors of "The Innovation Race: How to change a culture to change the game and Who Killed Creativity?... And How Can We Get it Back? They co-founded Tirian International Consultancy and are the current directors of the company, offering over 25 years of professional experience.
As co-authors and designers, Andrew Grant and Gaia Grant can both present individually AND/OR they can co-present as professional partners to provide integrated male + female, business + academic perspectives. As professional full time presenters, they both know how to engage an audience. They will always take the time to learn about the expectations and needs of the participants and design the sessions to be relevant and actionable.
Gaia is a lecturer on sustainable innovation culture in international business and with the Discipline of Strategy, Innovation and Entrepreneurship, and a doctoral (PhD) researcher at the University of Sydney Business School. She also has an MSc in Creative Leadership (State University of New York), along with a Grad Dip Change Leadership, BD (hons), and BA Dip Ed.
Together they have co-presented at events including: YPO (Forums & Global Edge), Four Seasons CEO conference (Canada), Salesforce (ASEAN), Optus / Singtel (ASEAN), RCSA, Stockland (Australia), Aman Resorts (Asia/USA), McKay CEO Forum (Canada), University of Sion (Switzerland), CPU (Philippines), GE (China), Citibank (Asia), Fuji Xerox (Australia), Deutsche Bank (Globally), Daimler / Mercedes Benz (Germany), Visa Card (USA), Colgate Palmolive (America), and Accenture (Asia). Andrew and Gaia contribute to and have been featured in international media including: Harvard Business Review, BBC, ABC, CCTV TV, Reuters, HRM, Huffington Post, Fast Company & The Wall St Journal.
Outside of their corporate work, Andrew and Gaia have also worked on breakthrough pro bono education projects across India, Asia, & Central America, including designing educational material that has been targeted to reach over 25 million people in developing countries worldwide. This wealth of experience ensures they are both globally minded and culturally fluent, resulting in keynote speaking sessions that are always relevant and sensitive to both the local mindset and diverse audiences.
---
TEDx & APEC CEO Summit Speaker - lively, dynamic, passionate & engaging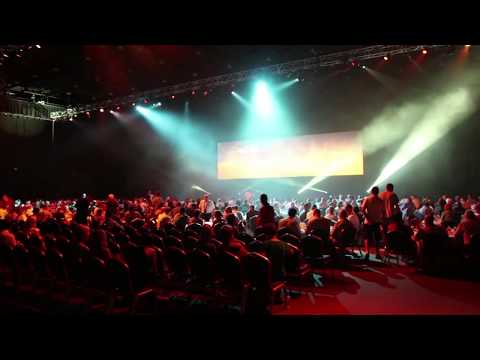 Andrew Grant keynote speaker show-reel
A brief summary compilation of Andrew Grant's TV interviews, endorsements and keynotes.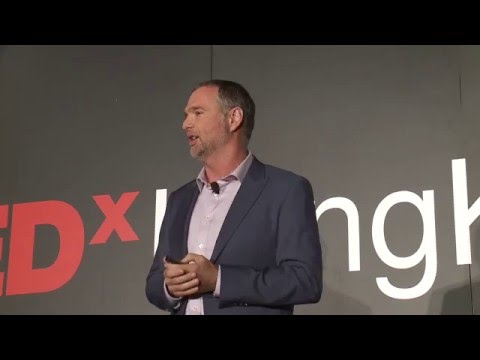 Andrew Grant: TEDx Talks Hong Kong
Everyone is talking about the need to "breakthrough" with innovative new ideas, so what is holding us back?
---
University of Sydney Researcher - perceptive, grounded, researched & knowledgeable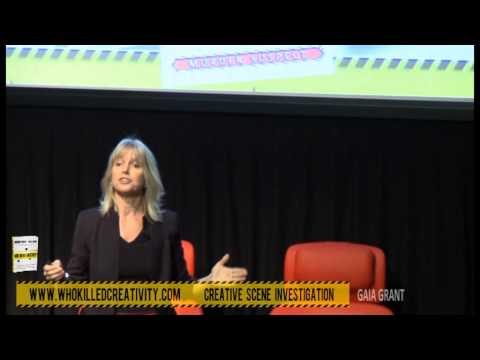 Gaia Grant: "Who Killed Creativity?" Sample Promo Video
Gaia Grant is the author of several books, including: " The Innovation Race: How to change a culture to change the game" (Wiley 2016), "Who Killed Creativity?" (Jossey Bass / Wiley), "A Patch of Paradise" and "The Rhythm of Life" (Random House).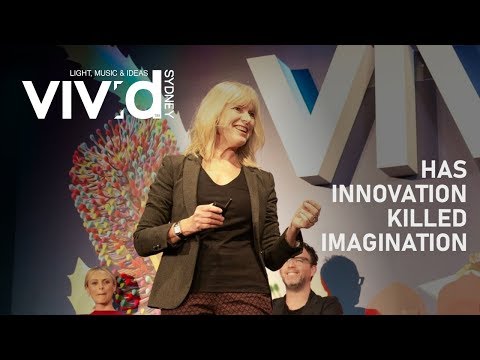 Gaia Grant: Has Innovation Killed Creativity? (Vivid Sydney)
We need to be creative to be innovative. But the relentless push to innovate faster is producing a toxic culture that may undermine the whole creative process. In our rush for end results fast, we could ironically be killing the very thing that will lead us to innovation: creativity.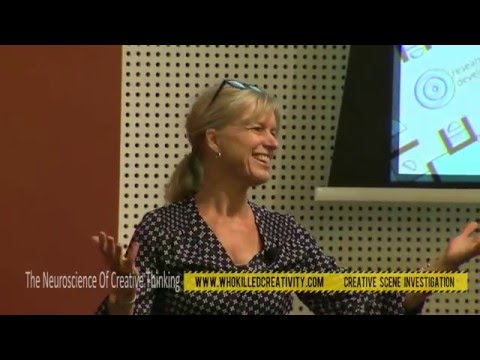 Gaia Grant: Neuroscience of Creativity - Speaking to 500 CEOs
Gaia is a PhD candidate focusing on research into the role of culture change and transformation in innovation at Sydney University, where she is also a guest lecturer on innovation across cultures for the Business School.
More info
https://the-innovation-race.com/research/
---
Keynote Speakers PDF Brochure
View online or download a PDF brochure of Andrew and Gaia Grant here.
---
Keynotes
Keynote 1: The Innovation Race: Who wins, who loses and who gets eliminated? Why innovation doesn't always work.
Are you a traveler or a tourist, or just a passive observer, when it comes to the innovation race? Most conference attendees seem to want to hear current market leaders share their predictions, hoping to pick up the latest trends in innovation and stay head of the curve. But at best, this can just be an adrenaline hit for a passive audience, and not offer any real actionable solutions to see just how innovation ready we are, and what we need to do about it. Our global & historical research from a broad range of cultures, can give a sobering understanding on what it will take to stay in the innovation race. This is a 'futurist keynote' with a difference, providing real strategies that will allow the much talked about 'Fourth Industrial Revolution' to be a growth opportunity, rather than a disruptive (eliminating) threat.
Keynote 2: The Monk and the Mobile - An Introduction to The Paradox Theory of Innovation
Companies like Google may appear to be leading in the 'innovation race', but do they have all the solutions and can they be simply copied? Our research has revealed that most companies today only have half the story right, and that a new perspective and model is needed to overcome the challenges. This presentation identifies core sustainable innovation strategies for surviving and thriving in 'the innovation race'. It reveals that by simply changing perspective, new ideas can be better supported through to implementation. Discover how to lead and manage innovation through successfully navigating the 4 key innovation paradoxes. Practical strategies and the 'polar positioning' tool are introduced to show how to navigate these paradoxical tensions successfully. The fast-paced global adventure reveals how different cultures and companies around the world have effectively managed the key Exploration/Preservation innovation paradox, along with the 4 contributing sub-paradoxes.
Keynote 3: The Innovation Game Changers - Sustainable Innovation
How often do we stop to think about why and how we innovate? Are we in danger of innovating for the sake of innovating? This session dives deep below the surface of the most innovative cultures, and challenges the typical assumption that innovation is simply about designing bigger, better, and faster products and services. It suggests, instead, that innovation should be about creative culture change, and explores how to create a purpose-driven innovation culture
Keynote 4: Are you "Really" Innovation Ready? What is Your Innovator Profile?
How to identify and develop your individual, your team's and your organization's innovation strengths for maximizing innovation abilities at all levels. Includes a fascinating validated assessment and interactive 'speed dating' and 'in or out' exercises to help people explore their unique perspectives and potential.
Keynote 5: What it means to be an ambidextrous innovation leader: Developing greater agility for sustainability in a rapidly changing world
How can leaders deal with the complexities and challenges of constant change? This session prepares leaders for sustainable innovation. The insights from Gaia Grant's latest doctoral research reveal how understanding 'Paradoxical Innovation Orientations' (PIOs) at the individual, team and organisation level can enable ambidexterity and assist with strategic alignment. Based on her White Paper on the topic, and drawing from thousands of survey responses, multiple interviews with heads of innovation and a deep dive immersion into 2 year long organisations– along with her consulting work with organisations over 30 years – Gaia shares about how successful leaders can effectively utilise the tensions between 'fixed' and 'future' mindsets to fuel sustainable development and growth. The rare insights combine rigorous academic research with practical business experience to equip leaders to prepare a culture for innovation implementation.
Creativity Signature keynotes
Focus Session 1: THE MAGIC OF CREATIVE THINKING - And How To Really Think Outside The Box
Uses magic illusions as an illustration for how the creative thinking process can be blocked psychologically, segueing to challenging people about their mindset and mental models.
Focus Session 2: Who Killed Creativity?... And how can we get it back?
Why 'design thinking' doesn't always work. Profiling the potential creative thinking killers, and identifying how to counteract these through building creative thinking skills and an innovative culture.
Focus Session 3: The forensic lab and the neuroscience of creative thinking.
How to re-train the brain to access and harness unique creative thinking skills – including fascinating insights from the latest research in neuroscience.
---
Photographs
Keynote Speakers Live On-Stage
Hi-Res Photos Keynote Speakers Download PR
Andrew Grant & Gaia Grant are authors and experts in creativity contribute to a number of magazines and newspapers, and have been featured in international media including: Harvard Business Review, BBC, ABC, CCTV TV, Reuters, Huffington Post, Fast Company and the Wall St Journal. Read more here.
Related web pages: